SUV Hire Perth
Spacious & Versatile SUV Rentals in Perth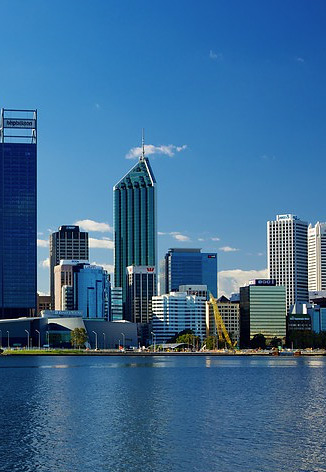 Perth is a dream come true for anyone who craves adventure. Famous for its pristine beaches and thriving natural wonderland, there's no shortage of things to do, in this city that's begging to be explored.
Every day holds the potential for new experiences, so it makes sense to jump into a vehicle that can effortlessly meet so many of your transport needs.
Luckily, the versatile SUV is up to the task.
Hiring an SUV is the perfect choice for people who appreciate having extra seating and storage space, with plenty of room to stretch the legs.
Whatever your needs our SUV rental means you'll drive in style.
Convenient Pick-Up and Drop-Off
As the leading provider of SUV hire in Perth, you'll find us just beyond the city limits, ready to give you a comfortable driving experience.
We're conveniently located on the perimeter of Perth's Central Business District, and close to public transport, so feel free to pop in whenever suits you. We're just a few blocks from Victoria Park station, so even if you don't own a car, getting here couldn't be easier. Just head west of the station – you can't miss us!
Why are we the best SUV rental in Perth?
We strive to get you behind the wheel of a luxury SUV, guaranteeing value for money and friendly service with every transaction. We even offer no damage excesses, so you can embark on any number of adventures, stress-free!
All of our cars are serviced regularly, so you can feel confident that the SUV you're hiring won't let you down.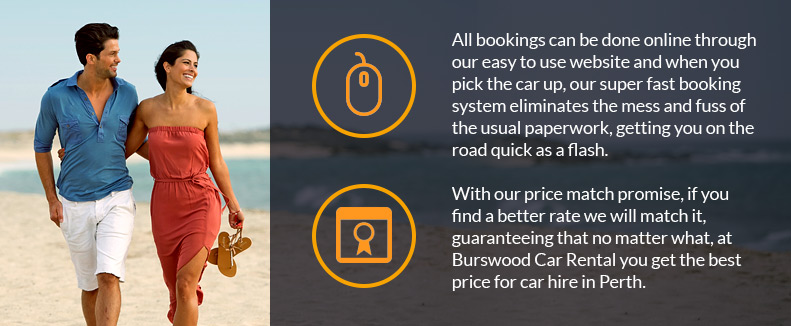 The Burswood Difference
Car hire should be easy, but many rental agencies make it difficult with haphazard service, hidden fees and tricks (such as giving you a different SUV to the one you've chosen and booked).
We've been in business for nearly 30 years, earning a reputation for delivering hassle free service and top quality vehicles for affordable prices. We do what we say we will!
At Burswood Car Rentals, the SUV you book is the SUV you drive, thanks to our big fleet and tight management style. We offer a wide range of luxury and affordable vehicles, which enables us to meet the exact demands of our customers.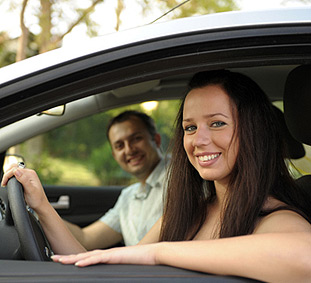 When you hire your SUV with us, there are no hidden fees or damage excesses – our daily rates offer great value for money with nothing extra to pay.
You even get 200 free kilometres per day, and if you find the same vehicle at a cheaper price (for the same travel dates) on another website, we'll match it.
But our service doesn't end there. Burswood Car Rentals offer Roadside Assistance after you've driven away, so you can ride in luxury with peace of mind. We pride ourselves on going above and beyond, to deliver the best service in Australia.
Burswood Car Rentals Makes it Easy
We take pride in offering the most affordable deals for SUV hire in Perth. Burswood Car Rentals is easy to find, easy to book and easy on your wallet.
Booking a car with Burswood Car Rentals is easy, no matter what your plans are.
Simply visit the booking portal on our website and select the dates you need, as well as the pick-up location (the Burswood depot, or any of the airport terminals). We can even deliver vehicles to a hotel that's close to your workplace or home.
Our customers return to us time and time again for reliable SUV rentals. We've gathered some great testimonials, like this one from Rosslyn: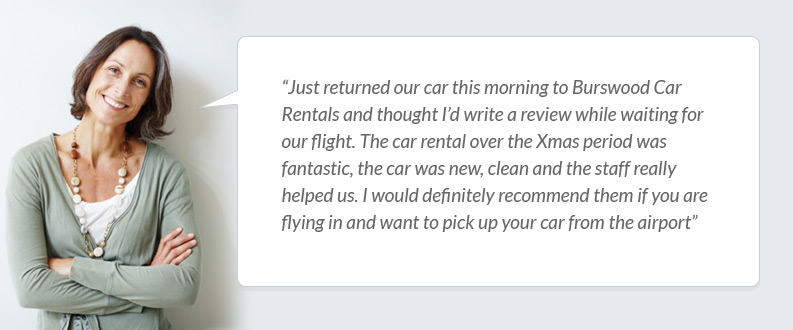 Whether the SUV rental for personal or corporate use, booking a car with Burswood Car Rentals is easy. Our website's booking portal lets you select the dates you need the vehicle for and set the location you wish to pick it up – from our depot at Burswood to any of the airport terminals. The next step is to choose the model of car you want. We have everything from 4 door Hyundai i20s and Elantras to Toyota dual cab utes, minivans and scooters.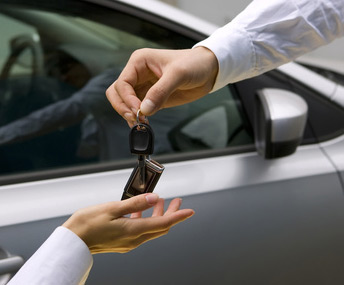 The next step is to select the high quality, durable SUV that you desire, and we can either send you a quote or lock your choice in. Just fill out your details on the online form and pay online – no mess, no fuss, it's that easy. Pick up the SUV and drive away!
Your SUV will be cleaned, have fuel in the tank and perform as it should. Our fleet is maintained to the highest mechanical standards, so you can look forward to enjoying a comfortable ride.
Simple & Reliable Service
At Burswood Car Rentals, we believe car hire in Perth should be easy. Our simple, reliable service is perfectly suited for people who prioritise comfort when driving.
So whether you need an SUV for carpooling or storage transportation, Burswood Car Rentals is the best choice for high quality vehicles at affordable prices. Our suburb customer service focuses on meeting all your transport needs.