Burswood Car Rentals is proud to have the new three-in-one car navigation system. The GNS 8350 is a navigation system, early warning safety system and multi-media player all in one.
Featuring the latest SIRF III GPS Chipset for powerful and fast performance, the new GNS 8350 delivers nationwide coverage of all streets, suburbs and points of interest, giving voice and visual guidance to any destination on your car rental journey. It comes pre-programmed with half a million points of interest including restaurants, banks and post offices. Hirers can also store their own car hire destinations. The stylish and compact GNS 8350 even offers a built-in early warning safety system featuring the location of dangerous black spots.
Drivers are alerted to these areas on approach. It also indicates fixed speed camera and red light cameras. The GNS 8350 is loaded with the most up to date 'Where is' mapping data from Sensis.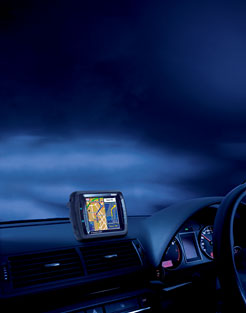 With a high definition 3.5 inch LCD touch screen, there is a choice of displays including text view, split view and auto split view zoom, which has the ability to automatically hone in on complex intersections and alert drivers to upcoming streets. The screen is non-reflective, removing glare for crystal clear viewing. It can also be switched to night mode for easy, glare-free viewing after dark and also comes with eight other viewing options.
Efficient and user-friendly, the device features unique predictive text to reduce the destination search time for users. If the driver makes a wrong turn in a pre-programmed destination, the GNS 8350 is exceptionally fast at recalculating directions.
So when you are looking for a car rental company look for one that will look after you in all situations. If you haven't tried our Burswood Car Rentals service you are missing out on convenience and paying too much. It's just one more way we at Burswood Car Rentals look after you.