Cottesloe Beach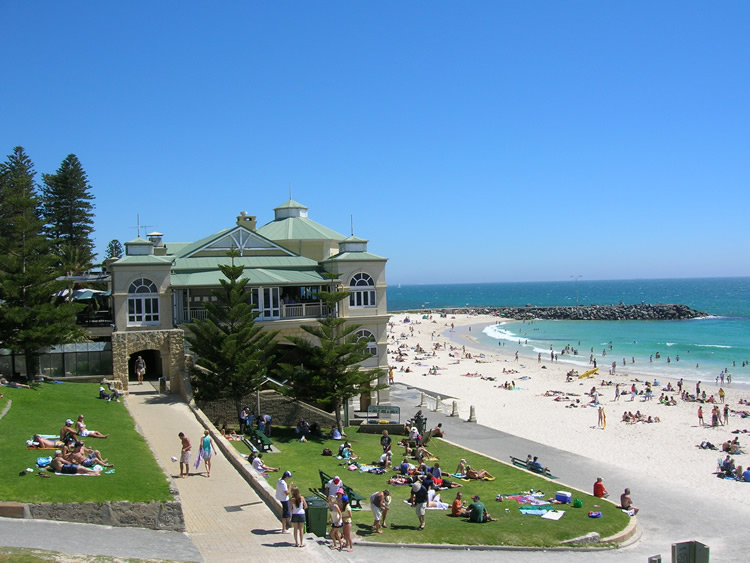 This Beautiful beach is very popular One of the real positives about Cottesloe beach is that its natural beauty hasn't been compromised by high-rise buildings or "chain-style" hotels it has still retained a suburban beach atmosphere. The beautifully preserved and historical clubhouse is a main feature of the immediate beach area. Long sandy strip of beach to walk along or there is a nice board walk up at street level with children's play area. Nice tea house you can even get an ice cold alcohol beverage, meals etc. If you fancy fish and chips pick some up from the one of the take aways.
Well apart from the great attractions already listed above we have listed a few more including the;
Perth Bell Tower, The Swan Bell Tower was opened in Perth in December 2000.
Barracks Arch: Originally the archway to the Enrolled Pensioner Guards Barracks, which were built in 1863.
The Perth Mint: The Perth Mint was established in 1899 making it Australia's oldest mint still in operation.
The Old Mill: Built in 1835, the Old Mill in Perth is one of the city's oldest historic landmarks.
Perth offer so much to see and do and there is no better way to get around than in your very own affordable rental car from Burswood Car Rental we provide great hire car deals all year round. So remember if you are planning a trip to Perth or next time your visiting Perth rent a car from award winning independent car rental company.