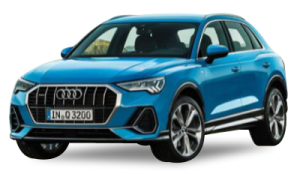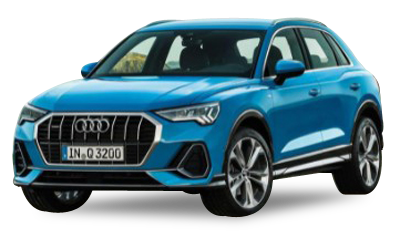 Audi Q3 Rental at Burswood Car Rentals
Welcome to Burswood Car Rentals, where we offer a wide selection of reliable and stylish rental cars to suit your needs. If you're in the market for a luxurious and versatile SUV, the Audi Q3 is an excellent choice.
The Audi Q3 is a compact SUV that offers a sleek and stylish exterior, as well as a comfortable and spacious interior. Its powerful and refined engine provides an enjoyable driving experience, and its agile handling makes it a pleasure to drive. And with its impressive fuel efficiency, you can save money on gas while you're on the go.
Despite its compact size, the Audi Q3 offers a spacious interior with comfortable seating for up to five passengers. You and your passengers will have plenty of legroom and headroom, even on long trips. The seats are supportive and comfortable, and the cabin is well-insulated, so you can enjoy a peaceful and comfortable ride. The Audi Q3 also offers a convenient storage area in the trunk, perfect for hauling luggage and other items.
In terms of modern amenities, the Audi Q3 doesn't disappoint. Many models feature a touchscreen display and Bluetooth connectivity, allowing you to stay connected and entertained on the road. You can stream music, make hands-free phone calls, and access maps and other useful information with ease. The Audi Q3 also offers a rearview camera, making it easier to back up and park in tight spaces. And when it comes to safety, the Audi Q3 has you covered with features like airbags, stability control, and traction control.
So why wait? Rent an Audi Q3 from Burswood Car Rentals today and enjoy a luxurious and versatile ride on your next trip to Burswood. We offer competitive pricing and flexible rental terms to fit your needs. Contact us today to learn more and reserve your Audi Q3 rental!