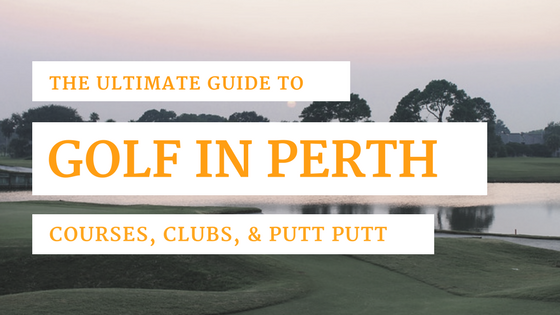 For some people, the word 'golf' conjures up imagery of elderly gents in polo shirts and sweaters trotting around a green at a leisurely pace. However, there is so much more to golf than this shallow view. Even if you've never really tried your hand at golf — or you simply aren't very good — there's plenty to like about many of the golf courses in and around Perth, especially if you want to get the family involved. There is also a great collection of mini golf courses, giving the whole family something to do.
Golf courses by region:
[toc]
PERTH CITY
Nedlands Golf Club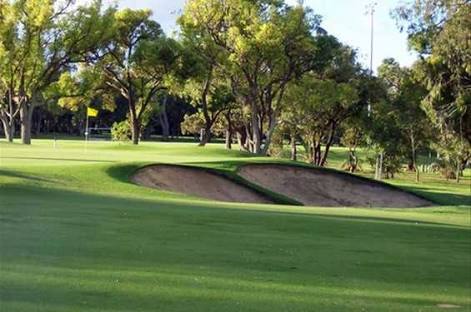 If you're a fan of walking to stay fit, golfing is a great way to hit two birdies with one ball. Nedlands Golf Club, for example, has picturesque greens with sweeping vistas and a majestic view of Matilda Bay. Each hole in the nine-hole course has its own subtle challenge, making this course particularly good to replay time and time again until you edge ever closer to the club record. Visitors are most welcome, and the pro shop comes with everything you'd expect from a clubhouse — all with very reasonable prices.
Hamersley Public Golf Course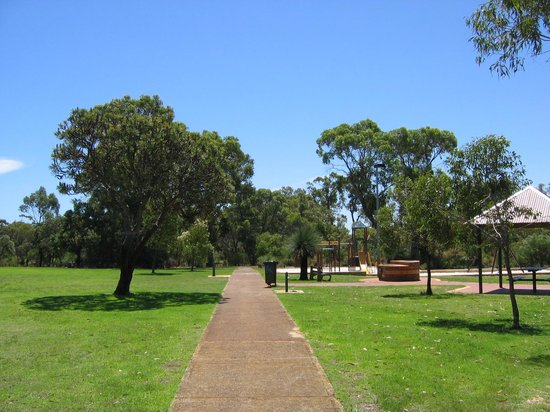 While the standard rates for the 18-hole course is a reasonable $32 for general admission and $25 for concession, a slightly cheaper alternative is Hamersley Public Golf Course. Its 18-hole rate is $25.50 for general admission and $19.50 for concession. Hamersley Public Golf Course opens between 5:30 am and 7:00 am (depending on the season). It can be a great way to sneak in some golf before heading off to work.
Hamersley Public Golf Course also has its own driving range. Additionally, to ensure the highest quality standards are maintained, Hamersley Public Golf Course has the City of Stirling carry out biannual course renovations.
Wembley Golf Complex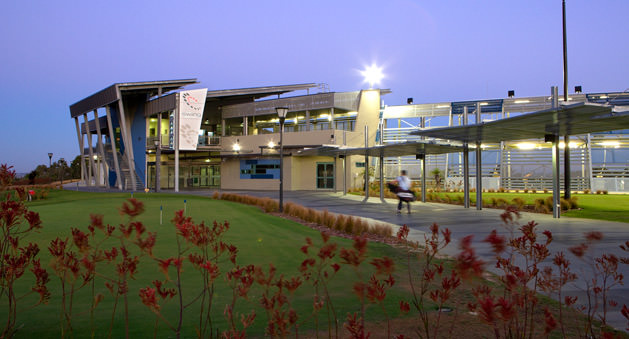 Less than 10 minutes away from the CBD, you'll find a pair of amazing courses at the Wembley Golf Complex. You'll also discover an all-new driving range within a lovely bushland environment. There are 36 unique tree-lined holes on undulating terrains that challenge every golfer.
Soccer + Golf = FootGolf?!?
You would've thought that there would be little left to add for such an action-packed course like Wembley — but you'd be mistaken! Wembley also has its own custom-made 18-hole FootGolf course; it was the first FootGolf course in Australia to receive accreditation by the Federation for International FootGolf. Essentially, FootGolf is the hybridisation of soccer and golf. In other words, instead of clubs and a golf ball, you use your feet and a soccer ball.
For further details, check out their website at www.wembleygolf.com.au.
Gosnells Golf Club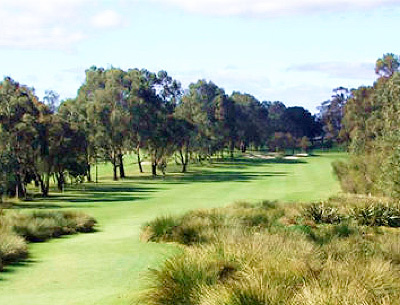 Gosnells Golf Club comes highly recommended. In fact, the club has recently been awarded the 2014 Metropolitan Golf Course of the Year and 2015 Metropolitan Golf Facility of the year. The course features 5893 metres of manicured fairways, quick greens all set in an Australian bush environment. The natural Australian bush off the fairways make it a challenging course – recommended for those who want to try one of the more difficult golf courses in Perth.
Visit www.gosnellsgc.com.au for more info.
SUNSET COAST & ROTTNEST ISLAND
Joondalup Country Club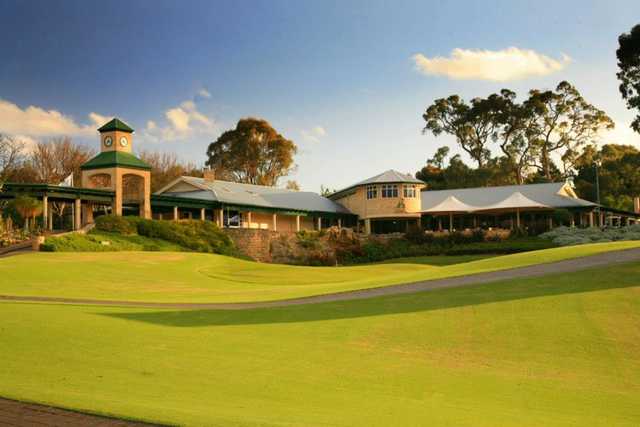 There are 27 holes at the Joondalup Resort and Country Club, which was developed by the world-famous Robert Trent Jones Jr. At Joondalup, you'll see a challenging, uncompromising layout full of diverse styles and structures.  Their golf course cuts across the dense bushland sweep through deep limestone quarries and skirts picturesque lakes. Visit joondalupresort.com.au for more information.
Lancelin Golf Course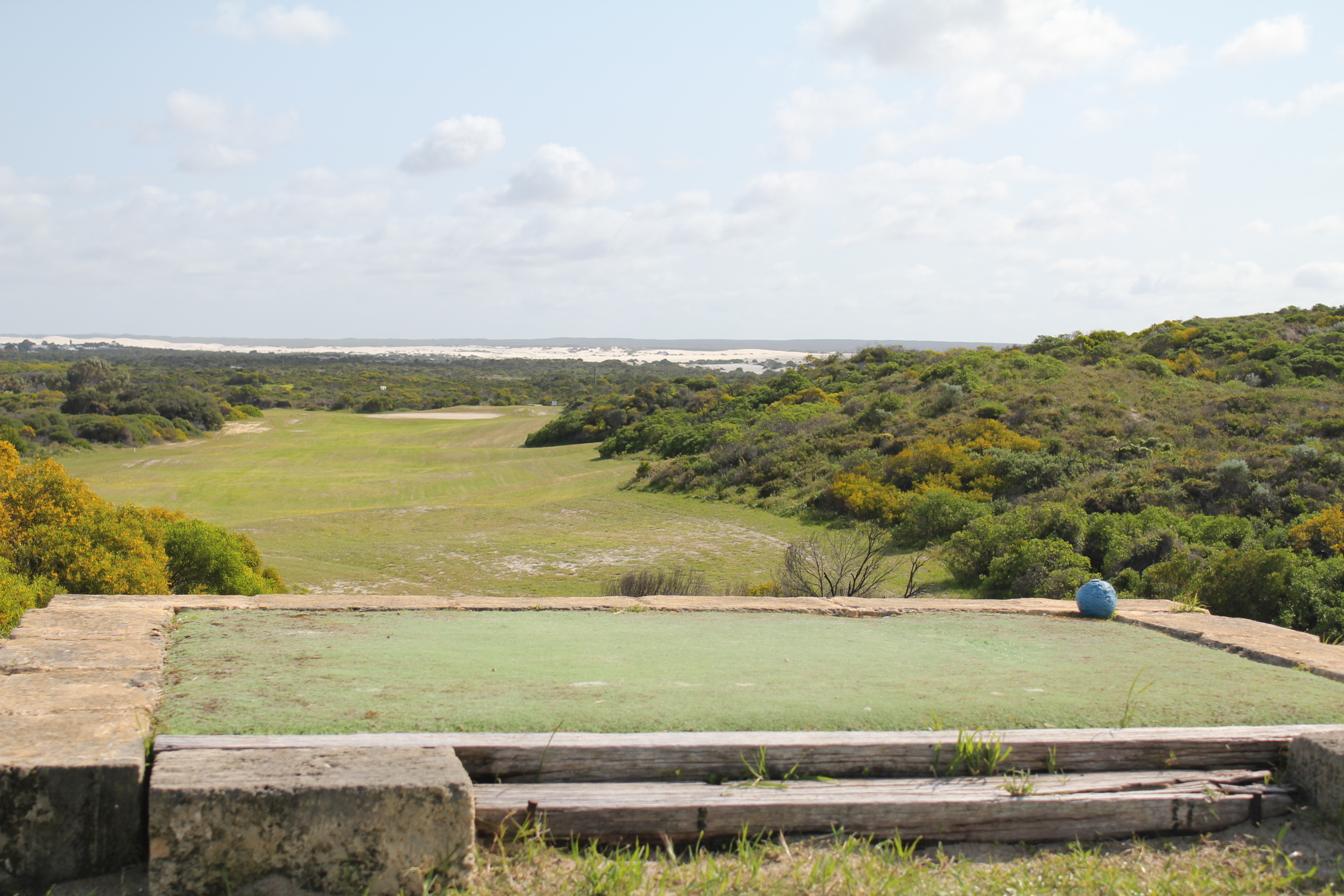 Lancelin Golf Course was designed by retired professional golfer Jock Borthwick in the late 1970's. It is one of the rare Australian courses that accommodates golfers of any age or rank. The course is situated minutes away from the center of Lancelin and an hour away from Perth City. Lancelin Golf Club is Australia's first Fling Golf activity, which is a hybrid of lacrosse and golf, which is worth participating during your visit. Check out lancelingolfclub.com for more details.
Rottnest Island Golf Course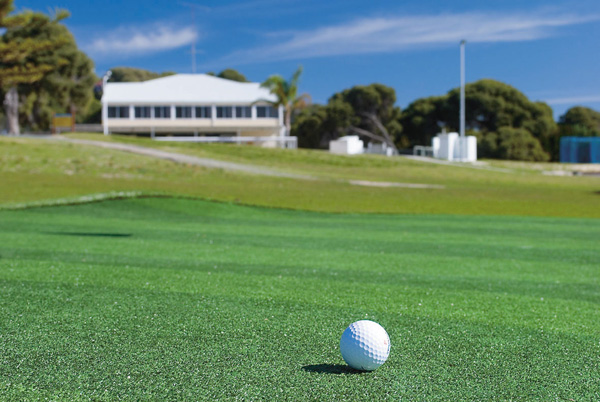 The public golf course at Rottnest Island has 9 holes. It is the perfect space for corporate, social, and family outings in the outdoors. The special environment is most charming between May and October. A swamp, heightened tees, and a lake all make it a fun experience for golf lovers. The Rottnest Island Golf Club continues to thrive 50 years after its inception and hosts a quartet of tournament weekends per year. Visit rottnestisland.com for more information.
PEEL REGION & MANDURAH
The Links Kennedy Bay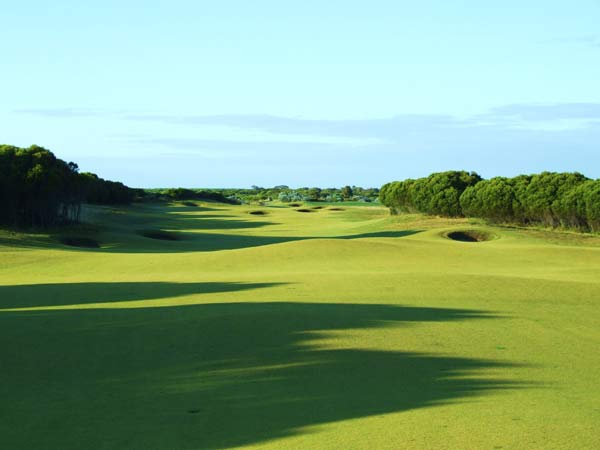 The links-styled course at Links Kennedy Bay resides among a natural bushland and wavy sand dunes that overlook the Indian Ocean. Links courses are defined by the apparent rolling greens, coastal location, heath vegetation, and pot-style bunkers. The mix of coastal and terrain weather challenge the skills of every golfer. Check out kennedybay.com.au for more information.
Secret Harbour Golf Links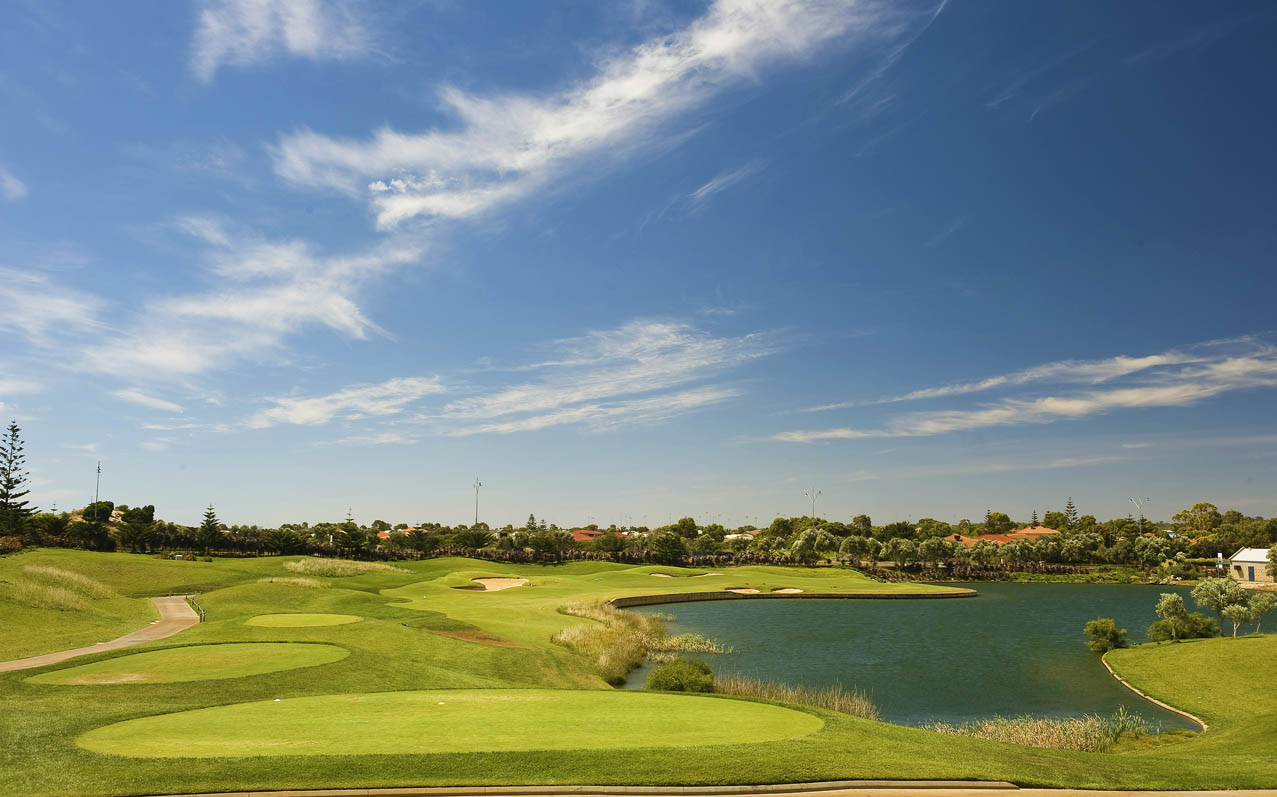 With an amazing oceanside landscape, this special course is comprised of 18 meticulously created holes. Experience a conventional Scottish links course with rolling fairways and tiny pot bunkers situated over gorgeous Indian Ocean views and natural sand dunes. Every hole offers multiple tee choices based on the golfer's skills and wind conditions. Secret Harbour is regularly listed as one of the top 10 courses in Australia to play in for under $50. Visit secretsgolf.com.au for more information.
The Cut Golf Course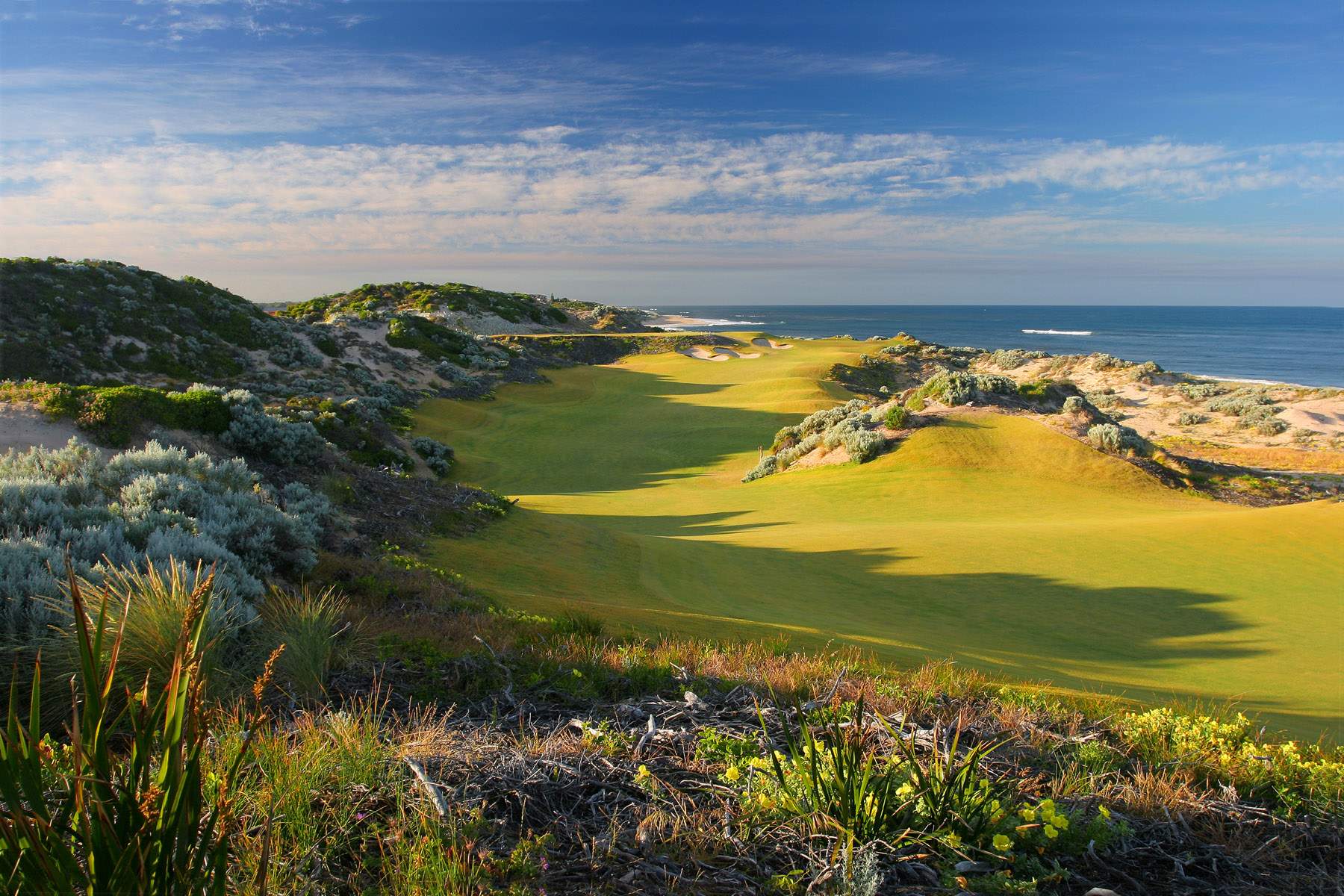 The links layout at Cut was created based on what one golfer believed a course should look like, complete with coastal winds and dune landscape. The course offers a chance to play golf in a genuine atmosphere. Pristine in appearance, the surfaces to play in are unrivaled. Pure greens, lush fairways, and numerous teeing positions make all players put their game to the test. Visit the-cut.com.au for more details.
Meadow Springs Golf and Country Club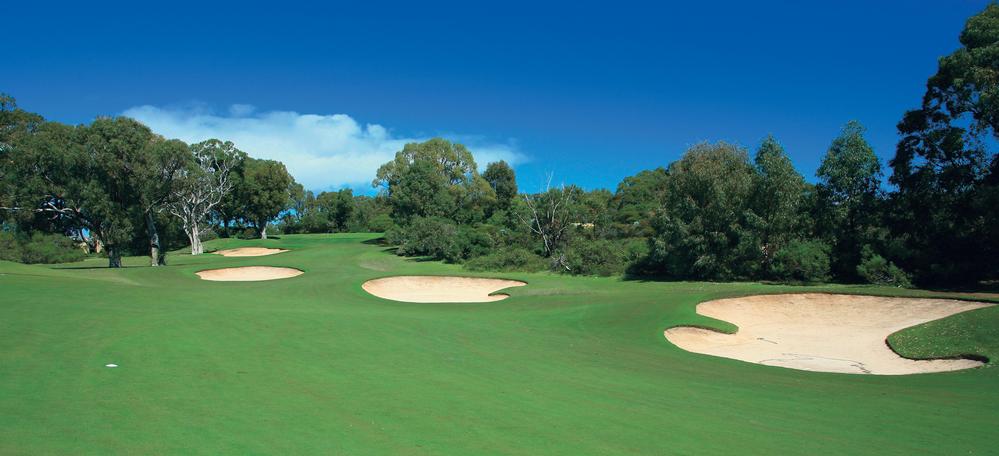 Designed by Robert Trent Jones Jr., Meadow Springs is a natural golf course and is renowned for its playability for golfers of all levels. Minimal holes run parallel and they are all encompassed by bushland. Other players aren't in your line of vision, which enhances the wilderness atmospheric experience. An outstanding drainage is but one of the things that make Meadow Springs one of the greatest all-weather courses in Australia. For more information visit msgcc.com.au
Boddington Golf Course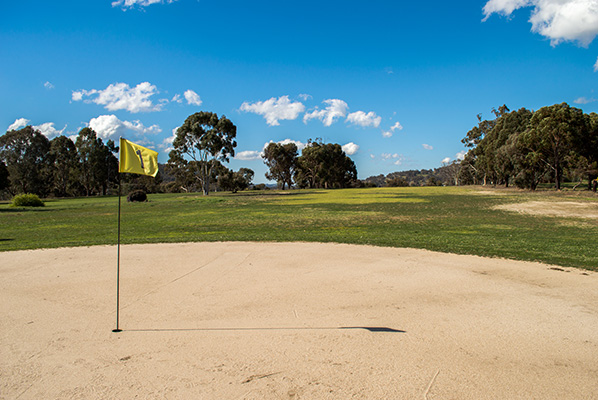 Boddington Gold Club operates a dry 18-hole course that overlooks the Hotham River and the city of Boddington. The public can use the 18-hole course, where a $10 Honesty Tin can be found. Any adult can play on Saturdays, but Wednesdays are exclusively for women. On those days, no membership is required. Visit boddington.wa.gov.au for more information.
Wandering Golf Course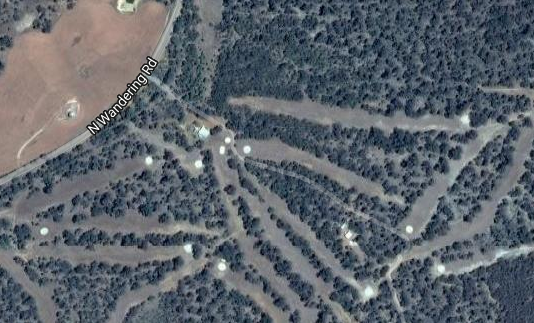 The 18-hole dry course at Wandering Golf Course has a 69-difficulty rating. The sand green course is on North Wandering Road and is open from the beginning of spring to the end of summer. Players can partake in nature and wildlife in this photogenic area. They can also visit a nearby winery to taste local wines or have a meal after finishing a round on the course. Each player must pay a $5 fee. Wednesdays and Sundays are club days. Call Annette Hardie at 08 9887 7060 for more details.
PERTH HILLS and SWAN VALLEY
The Vines Resort & Country Club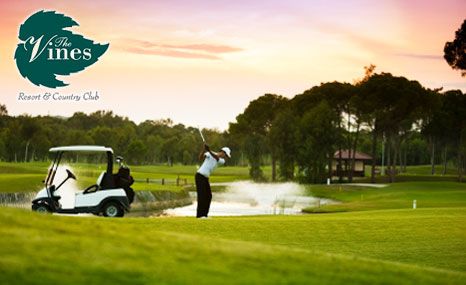 Cited as one of the best golf resorts in Australia, the Vines Resort & Country Club provides a pair of challenging 18-hole courses that are surrounded by nature and wildlife, the wine region of Swan Valley, and beautifully trimmed landscapes. The gorgeous rolling greenery – some of the biggest in Australia, along with a stunning natural layout and special bunkering, makes you want to remain on the course all day. Visit vines.com.au/Golf for more details.
Araluen Golf Course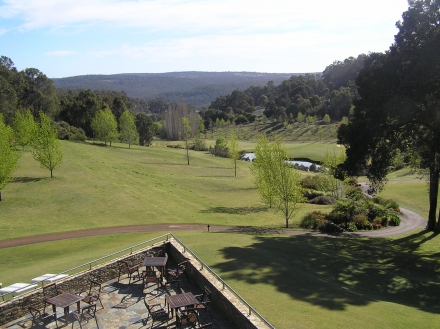 Developed by Michael Coate and Roger Mackay, the Canning River and state forest surround these 18 holes of championship golf. Vast undulating greens, intentionally positioned water bunkers, tested elevation adjustments, and large landscaped fairways are just some of the reasons that make this course so special. Araluen is one of nature's most visually pleasing playing fields. Visit araluenresort.com.au for more info.
El Caballo Golf Course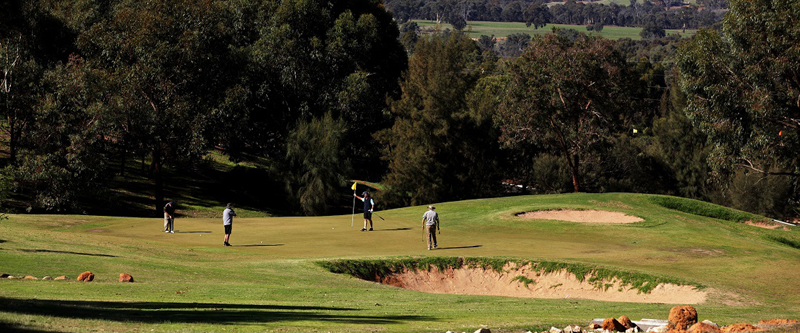 Neighboring El Caballo Resort, this course makes its way through the stunning Darling Ranges. Its bright bushland offers several views. It will challenge the abilities of every golfer. There are 8 lakes; along with rock drains, bushes, trees, doglegs, ponds, and bunkers to walk through. The greens are maintained all year long. The views of the encompassing countryside are astonishing, and the wildlife thrives year-round. Visit elcaballogolfcourse.com.au for more details.
PUTT PUTT (MINI GOLF) IN PERTH
Perth has a large assortment of mini golf courses. With more than half a dozen mini golf courses, locals and visitors of Perth are spoilt for choice when it comes to putting their putting skills to the test. The wonderful thing about mini golf is that it can be enjoyed by the whole family. Additionally, some of these courses are fun for the entire family while also being a fun challenge for hardened golfers!
Caladenia Mini Golf and Le Shed Cafe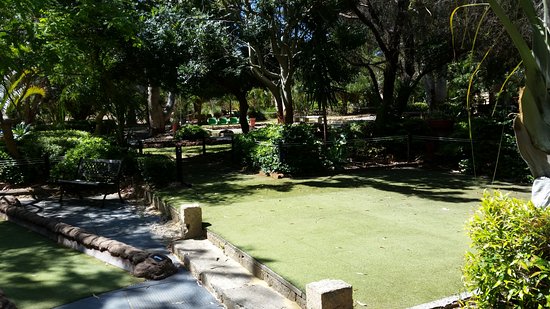 Seeing things off in the mini golf department is the Caladenia Mini Golf and Le Shed Cafe. Situated just north of Perth, in Gingin, this 18-hole course features lovely gardens, a cafe, and even farm animals! Ideal for young kids, the Caladenia Mini Golf and Le Shed Cafe is perfect for young families looking to interact with nature in a fun and engaging way.
Botanic Golf Gardens Wanneroo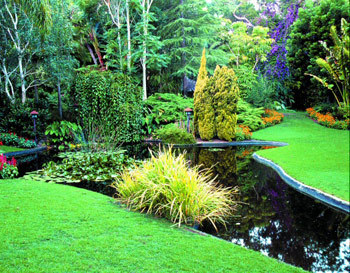 Next up is Perth's biggest and probably oldest mini golf course. It features the well-renowned Leapfrogs Cafe and spectacular botanical gardens. The price is reasonable for the amount of entertainment to be had. The price is $13 for kids aged 4-15 years, and $18 for adults.
Triassic Fun Park, Canning Vale
A glow-in-the-dark mini golf course with dinosaurs? Probably the single best place for a boy to hold their 7th birthday party. At no cost to babies under 1, $8.50 for toddlers aged 1–4, only $10.50 per child, and no cost for adults, this isn't just a fun time — it's a bargain! With lots of interactive elements, including cool lights and sounds, it's little wonder that this place is popular. In addition to mini golf, Triassic Fun Park also has other activities to enjoy within the entry price, including an expansive play structure as well as a range of fun arcade games.
Simmo's Ice Creamery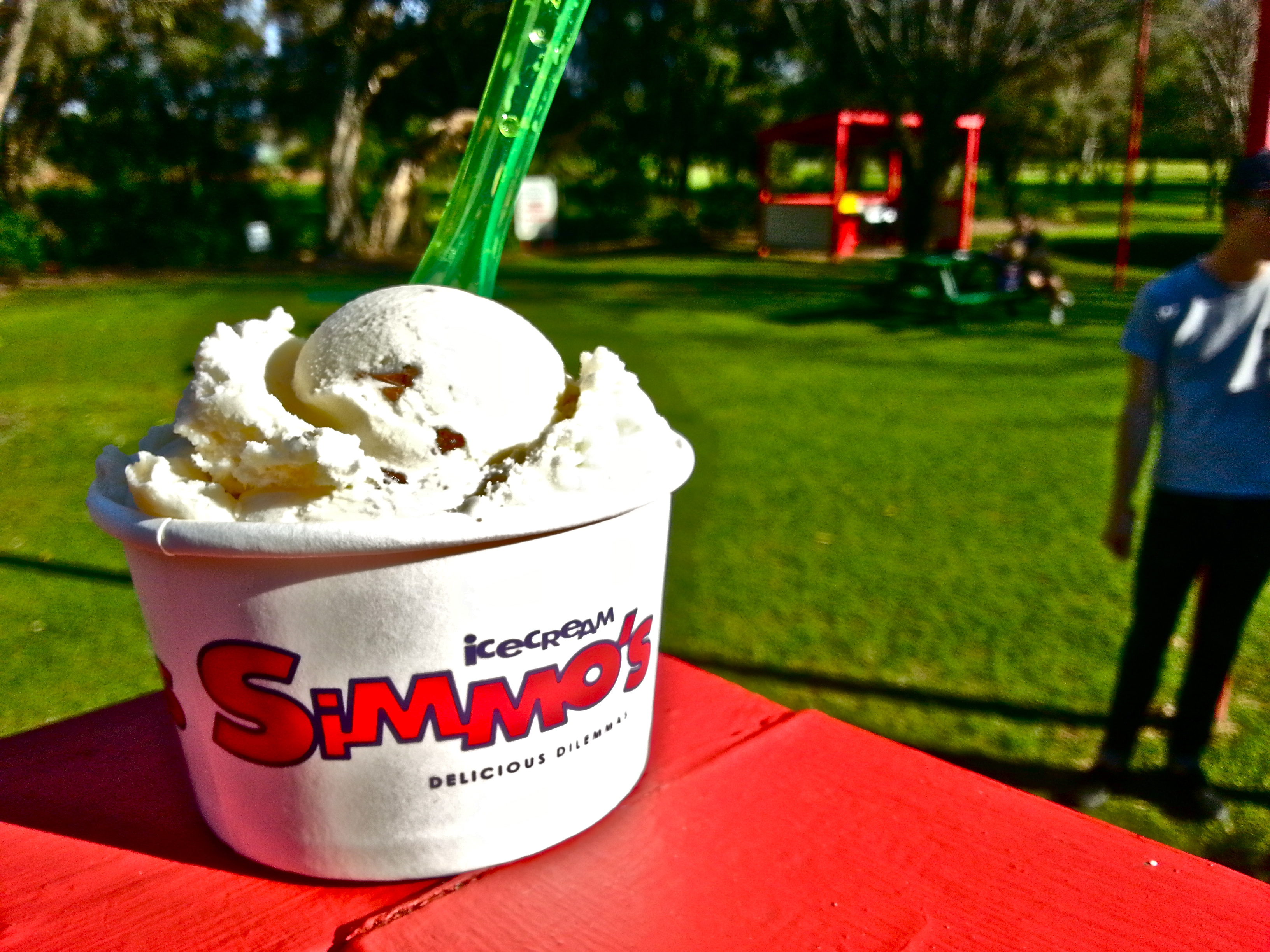 Finally, Simmo's Ice Creamery offers a beautiful mini golf course with ice cream to be enjoyed at the 19th hole. With lots of intricate challenges and stunning gardens, Simmo's Ice Creamery is a delightful way to treat the family.